If you are planning to buy a home for sale in the coming months, you need to be prepared. The housing market is growing more and more competitive. Take Littleton, for example. Though the median list price of $643,945 is down from where it was a year ago, the Littleton real estate market is still considered competitive, as there are more interested buyers than there are homes listed.

While this doesn't mean that you won't be able to find and buy the home of your dreams, it does mean that you need to be prepared for a seller's market and know what you need to do to compete against other buyers. Keep reading to know what to prepare for in a competitive housing market.


1. What is the first step to buying a house?
Buying your first home can be a lengthy undertaking. The first step is saving up enough for a down payment, and making sure you're prepared to pay a home mortgage. Once you're ready, you can speak to a mortgage lender. They'll work with you to get pre-approved for a mortgage. Finally, it's time to find your first home. A realtor can help you shop around and find the property that best fits your needs and budget.
2. How hard is it to buy a house for the first time?
To qualify for a mortgage loan, you'll generally need a credit score of around 650 or higher. Mortgage rates may differ depending on how high or low your credit score is. You'll need a score of around 800 to qualify for the lowest mortgage rates. Make sure to clean up your credit if needed, in order to get the ideal mortgage rate for yourself.
3. Which loan is best for first time home buyers?
For first time home buyers who have a relatively low down payment (around 4% or lower), we recommend an FHA loan if possible. These generally don't require a huge down payment. They're also easier to qualify for than other loans.
4. What should you be financially ready for before you purchase a home?
Ideally, you'll have a nest egg before buying your home. You should be ready to pay for 3 to 6 months of living expenses in case anything changes with your employment or new expenses come up. This way you won't default on your monthly mortgage payments.
5. There is sparse inventory
The number of homes for sale in a competitive market is generally lower than average. If you're looking for homes for sale that have very specific amenities or features, you may be on the hunt for a while. Some real estate agents advise their clients to give up the idea of perfection when it comes to buying in a seller's market. Instead, they suggest making a list of needs and wants.

Needs could include things like location, the number of bedrooms, or type of home (townhome vs. single-family home, for example), while a want could encompass luxury master baths, jacuzzis, or other features that could be incorporated down the line during renovation. If you have your heart set on a very specific home, be prepared for an extended search.
6. Higher than normal sale prices are a reality
Not only are the listing prices of homes for sale going up, but the majority are also selling for above the asking price. Littleton homes for example are around 60% above the asking price. This might mean you either have to downgrade the types of homes you are looking for or increase your budget. However, buyers of real estate who also have a home to sell could likely sell theirs for above the asking price as well, freeing up more money to put toward a new home. Additionally, since there is no indication that the value of homes will fall in the coming years, new homeowners can expect their property to continue to increase in value.
7. You need to make a strong offer
Lucky enough to have found one of the homes for sale that meets your needs? Now is not the time to try to score a deal by making a lowball offer. A strong initial offer is needed in a competitive market to ensure the seller takes you seriously and views you as a good-faith buyer. Consider the following when you make your offer:
Offer at or above the list price.


Leave out common contingencies such as those based on financing, selling your current home, or the results of inspections or appraisals.


Make a down payment of at least 20%. Not only will this prevent you from paying private mortgage insurance, but it will also show the seller you have financial strength.


Have mortgage pre-approval. A pre-approval letter from a mortgage lender is a must in a competitive market.


Be flexible. Have your Littleton real estate agent communicate to the seller you are willing to be flexible on closing dates, a possible leaseback agreement, or other issues that would benefit them.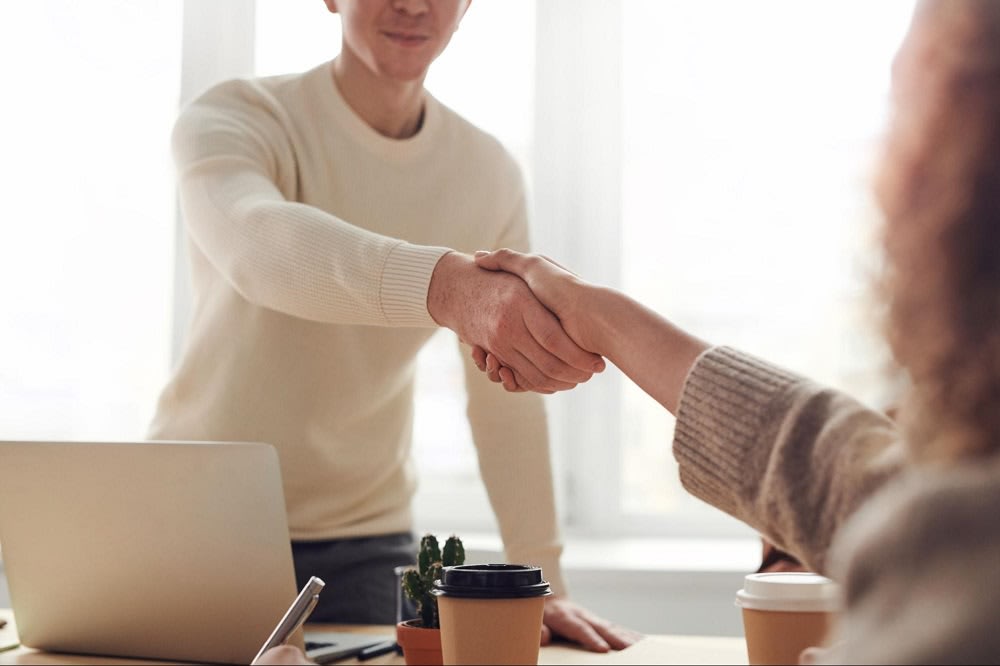 8. You may need to offer appraisal gap coverage
If you waive the appraisal contingency in your offer, you are opening yourself up to some level of risk, as you will be required to cover any difference between the appraised amount and your offer amount if the appraisal is the lower of the two numbers. One way that first time home buyers can reduce their risk while still making a strong offer is to write appraisal gap coverage into their purchase contract. This states that you will pay the difference between the contract price and appraisal value up to a certain amount. If the appraisal comes in too high, you will have the opportunity to withdraw your offer.
9. A quick decision may be needed
In a less competitive market, first-time home buyers may have the luxury of taking a day, a weekend, or even a week to consider whether or not they want to make an offer on a house they are interested in. The same isn't true in a competitive market. If you find a home you love, the clock is already ticking as there are likely at least several other buyers who are considering an offer.

Before you start looking at houses, mentally prepare yourself for the possibility of making an on-the-spot offer. Bring any other decision-makers with you to showings, and have all your paperwork and pre-approval lined up, so you can make a quick decision and put in your offer before your competitors do.
10. Include an escalation clause
Even if you do succeed in making one of the first offers, you may still face competition. To ensure you stay competitive and to reduce the risk of letting emotion take over if a bidding war occurs, consider writing an escalation clause into your offer. This states that you will automatically increase your purchase price above other competing offers up to a certain amount. If you plan on writing one of these clauses into your offer, make sure you work closely with your agent and/or a real estate attorney to ensure it's written correctly.

Though first time buyers may experience more challenges in a seller's market than they would in a less competitive atmosphere, they can still land the home of their dreams and stay within their budget by using some of the above tips.
Want to find out more about buying a home? Learn more about: