Are you considering relocating to Highlands Ranch? Are you looking for homes for sale in the Highlands Ranch Golf Club neighborhood? Many people are flocking to this neighborhood, and the excellent golf courses are just one reason. Read on to find out why many choose Highlands Ranch Golf Club as their forever home!
1. Gorgeous mountain views
Highlands Ranch Golf Club is located in a picturesque and tight-knit bedroom community about 14 miles south of Denver. From nearly every vantage point, you can experience panoramic views of the surrounding mountains that form an impressive backdrop. To the east of Highlands Ranch is Plymouth Mountain which forms part of the Front Range of the Rocky Mountains. Whether commuting to work in Denver, hitting an impressive hole-in-one, or lounging in luxurious comfort on your private balcony, you will experience the majestic mountain views.
2. Beautiful mansions
There are many massive and magnificent Highlands Ranch homes for sale, each with its own distinctive architectural style and vibe. From Victorian to Tudor architectural styles, there are many options. You can also find contemporary styles of homes in Highland Ranch Golf Club. Here, you can enjoy all the amenities of living in this spectacular community while taking in breathtaking mountain views and being steps away from excellent golf courses. If you seek spacious accommodations with top-notch amenities, stunning mountain views, and pristine golf courses, then the Highlands Ranch Golf Club neighborhood might be the right spot for you!
3. Golf courses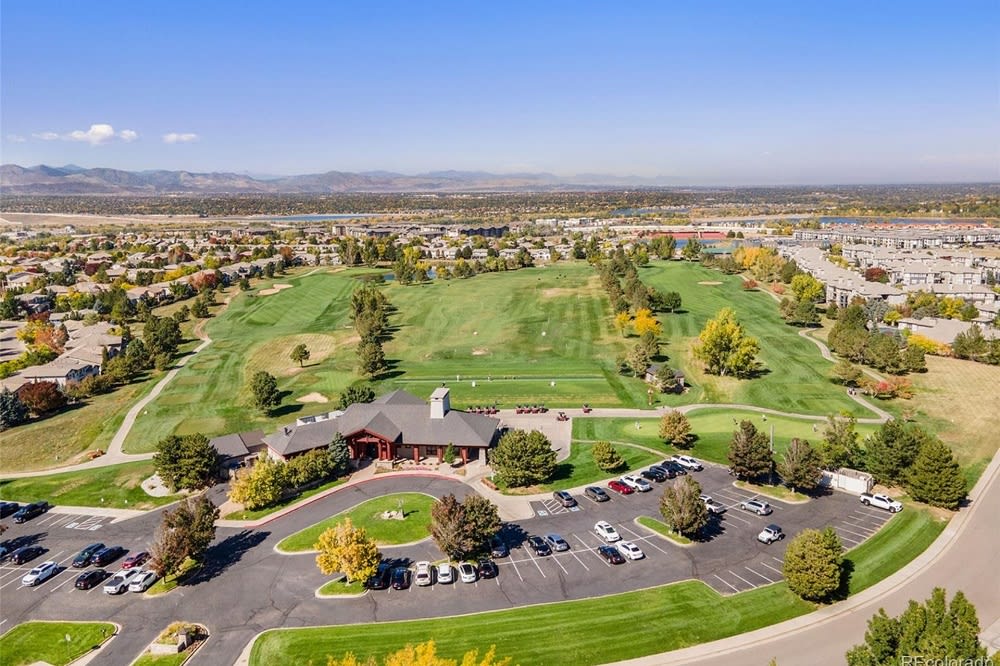 Residents who own Highlands Ranch real estate have access to the premier 18-hole golf course, designed by professional golfer Hale Irwin, a U.S. Open Champion. Beginners and experts can play golf on this well-manicured par-72 golf course integrated with the luxury Highlands Ranch homes and native trees. After golf, you can head to the on-site eatery at The Grill to enjoy delectable soups, salads, or wraps paired with a decadent wine while enjoying panoramic views of the Front Range of the Rocky Mountains.
4. Other outdoor amenities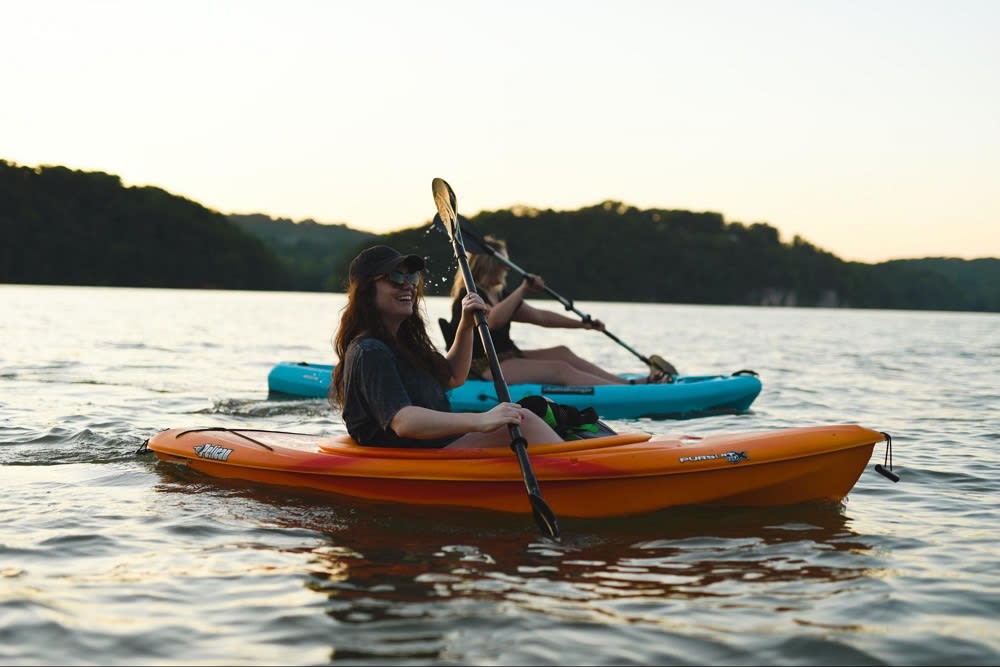 The Highlands Ranch Golf Club offers plenty of outdoor amenities for everyone, whether they have a passing interest or are avid enthusiasts. Various recreational activities are available, from swimming and ice skating to fitness training and gymnastics. If you are interested in swimming or skating, there are swimming and skating lessons available for all age groups and leagues that you can partake in. If swimming or skating is simply not your forte, there are dozens of other sporting activities that you could try, from baseball and basketball to kayaking and tennis. With so many outdoor activities available to residents of Highlands Ranch Golf Club, you will undoubtedly be able to stay active and socialize while enjoying the breathtaking mountain views!
5. Premier social events
Living in one of the many fabulous homes in Highlands Ranch Golf Club means you can partake in the excellent social events held throughout the year. At the expansive Ritchie Center, you can attend or host various events, from sports tournaments to concerts. Furthermore, as it is affiliated with the prestigious University of Denver, you can expect to find plenty of collegiate and local events. With so many events at this premier venue, you can find various entertainment options living in Highlands Ranch Golf Club.
6. Fabulous shops and restaurants in Highlands Ranch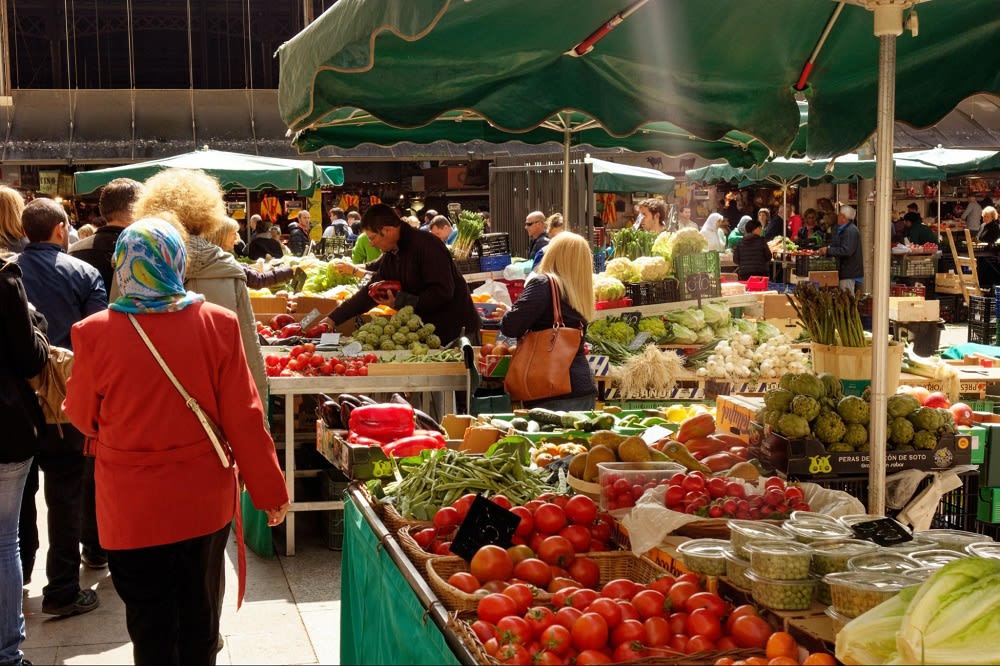 There are a variety of shopping and dining options at Highlands Ranch. If you want to engage in retail therapy, consider heading to the open-air shopping plaza at the Highlands Ranch Town Center, where you have many options, from chain stores to quaint shops. Consider heading to the Corner Bakery for some delicious pancakes, and then relax and revitalize away from the daily stresses of life at the La Tierra Salon and Day Spa. You can then wrap up your day by dining on a plate of shrimp linguini at Indulge Bistro & Wine Bar. During the summer months, the Metro Denver Farmers' Market at the Highlands Ranch Town Center is where you can shop for unique treasures and fresh produce. Highlands Ranch offers even more popular dining options, such as Old Blinking Light Kitchen and Cocktails, where you can try various Southwestern-influenced seasonal dishes. With a large selection, locals simply love the shop and culinary options in Highlands Ranch. Consult your Highlands Ranch real estate agent for recommendations on the best places to shop and dine!
7. Proximity to Denver
If you need a more extensive number of shopping, dining, and other entertainment options, then check out Denver. Ranked as the
second-best city to live in the country
, Denver is an outdoor and cultural paradise. As a Highlands Ranch Golf Club resident, you would be a mere 30 minutes away from Denver's full range of shops, restaurants, and other recreational activities. For instance, consider heading to one of Denver's best destinations at the Cherry Creek Shopping Center for a luxurious shopping experience. You can find many fabulous brands, such as Louis Vuitton, Burberry, Neiman Marcus, and Hermes.

If you wish to enjoy the expansive outdoors that Colorado is well known for, there are many options. From hiking the Cherry Creek Regional Trail to visiting the native plants and flowers at the Denver Botanic Garden, there is much to do that can satisfy every family member. Living in the Highlands Ranch Golf Club neighborhood allows you to experience a tight-knit community while only being a stone's throw away from the big city amenities.
Work with Brian Grimm to find your dream home
Are you convinced yet? Are you interested in buying a home in the Highlands Ranch Golf Club? You need to schedule a consultation with the expert team of real estate agents at
Luxe Living Real Estate
. Brian Grimm and his team can help you find your dream home in the picturesque golfing and mountain community at the Highlands Ranch Golf Club!