With energetic hikes, fun dog parks, and beautiful national state parks, Highlands Ranch is a great place to explore the outdoors. What initially began as a rancher's pasture in the 1860s has since transformed into the bustling community it is today. With a population of 106,631, Highlands Ranch is a flourishing suburb located southwest of Denver. This vibrant community is filled with coffee shops, restaurants, entertainment options, and a variety of recreational activities. Additionally, there are over 50 miles of trails and walking pathways that are ideal for running, hiking, dog walking, and fishing. These provide the perfect setting for a family picnic, a walk at sunset, or some much-needed relaxation after a long day. On another note, you can also engage in a variety of exciting water-related recreation and sports. Whatever form of recreation you are looking for, Highlands Ranch is a wonderful place to take in the fresh air and create special memories with your loved ones.
1. Hike at Bluffs Regional Park
Made up of 235 acres, Bluffs Regional Park is a splendid spot for discovering nature and hiking trails with friends. The trail intersects the East/West Regional Trail and the Highlands Ranch trails. With the park open to visitors from sunrise to sunset, this is the perfect place to get in some exercise and enjoy a savory picnic under one of the shelters. The vast prairies and mountainous region of Bluffs Park provide a fantastic space for people of all ages to explore.
2. Boat at Chatfield State Park
Located in Douglas and Jefferson counties, Chatfield State Park is a mere fifteen miles away from Highlands Ranch. This is an idyllic place for a day's outing, vacation getaway, or relaxing evening. You and your friends can partake in a host of water-related activities, such as boating, canoeing, Jet Skiing, and water skiing. There is also a designated area for dogs to run freely without their leashes. Chatfield Park is known for being a great camping spot as well. There are plenty of carefully maintained camping sites, a place to do your laundry, picnic grounds, and convenient facilities with restrooms and showers with running hot water. If you are planning a camping weekend with friends, this is the right place for you! After a day out on the water, you can enjoy a fabulous picnic feast and sleep well at one of the camping plots. The park is open year-round for camping. Check out the park's website today and make a reservation for your fun getaway.
3. Go for a horseback ride
Are you searching for a fun and educational activity for your kids? If so, how about having them take horseback riding lessons or participate in a pony pal club at the Highlands Ranch Community Association? This is a terrific way for your kids to bond with others their age, broaden their horizons, and expand their knowledge. Not only can they connect with kids who adore horses as much as they do, but they can also learn to ride horses and develop equestrian skills. The programs include a diverse array of options, such as riding trails, horsemanship classes, and group and private lessons. The excellent staff will guide and teach your child all about becoming an expert rider. They will also have opportunities to put their lessons into practice and socialize with others who are learning the same things. People of all ages are welcome. If you are a horse lover, how about embracing your passion and signing up for a class? Make an online class reservation and start the adventure of a lifetime today!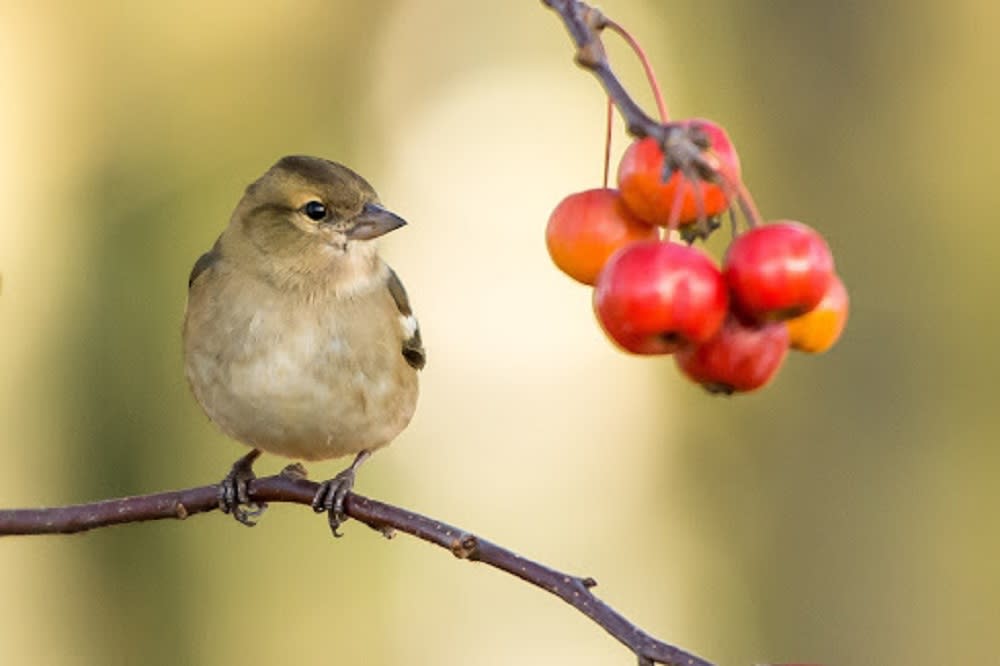 4. Explore the Chatfield Reservoir Trails
Are you dreaming of a grand adventure? If so, how about exploring the number of scenic trails at the Chatfield Reservoir? Situated in the center of Chatfield State Park, the reservoir encompasses a manmade lake and the dam which borders it. There are also 10 miles of paved pathways and 16 miles of non paved pathways. You can go for a morning run, meander through natural habitats, or enjoy a leisurely bike ride surrounded by marvelous scenery. You can watch birds of all kinds flutter about, walk on the lakeshore, or snap photographs of dazzling wildflowers. Pets are allowed on a leash, so you can bring your sweet dog for a run. Relish all that nature has to offer by gazing out at the pretty lookout points while reveling in the sunshine. If you are interested in a nature hike, gather some friends and share a memorable day together. Make sure you pack the sunscreen!
5. Join a community garden
If you love nurturing and caring for nature, then you certainly won't regret joining a local community garden! There is no time like the present to embrace your inner gardener and participate in a community of like-minded botanists. As you plant an assortment of crisp vegetables and tend to a colorful array of flowers, you can deepen your knowledge while working alongside others. Not only is this the ideal opportunity to make new friends, but it is also a fantastic way to contribute and give back to the Highlands Ranch community. The planting and harvesting season runs from May 1 to October 31. If this piques your interest, remember to register for your garden plot today! There are various garden locations throughout the city where you can choose a lot of your own. You will feel a sense of pride and accomplishment as you plant the seeds in your garden. As you eagerly anticipate seeing these seedlings grow into plants, you can rest assured that you have done a useful thing for the community!
6. Visit Highland Heritage Regional Park
The Highland Heritage Regional Park, a lovely 92-acre park, is the place to spend the day with family and friends. There are all kinds of things you can do, such as feasting on a scrumptious picnic under a shelter or playing an invigorating game of volleyball on one of the sand courts. With over three miles of walking and hiking trails, the park is a fun spot to get some exercise. In addition, there is a separate space for dogs where they can run and play off-leash.

If you are considering what to do this weekend or simply searching for an outdoor venue where you can get some fresh air, you simply won't want to miss the vibrant Highland Heritage Regional Park! So what are you waiting for? Pack up your picnic lunch and get going!
7. Golf at Foothills Park
Have you wanted to learn how to play golf? Or do you have some youngsters who are eager to get in the game? All of the classes at Foothills Park and Recreation District are taught and facilitated by expert golfers. Introductory and intermediate classes are offered for adults; there are junior classes for youth as well. The pros work with students to instruct them in the techniques and basics of golf. During these informative and engaging classes, you can hone your skills and perfect your golf swing. These lessons are a great fit for anyone who wishes to learn the ins and outs of the game. It is also a superb way to practice what you have learned and gain real-life experience playing. Moreover, it is an excellent avenue to make friends and bond over your mutual love for the game. This is a community of people who will cheer you on and help sharpen your game. Depending on what you are looking for, you can select either private or group sessions.
8. View the bison at Daniels Park
Renowned for its abundance of bison herds, Daniels Park is an incredibly gorgeous state park situated near Denver. Watching these beautiful animals is one of the many reasons why it is a wonderful place to take the kids for the day. Against the backdrop of this breathtaking scenery, you can capture picture-perfect photos of your family having fun together. These will be special memories you will treasure for a lifetime. While here, you all can also explore the plethora of walking and hiking trails. It is a terrific opportunity to soak up the outdoors and get some exercise. Not only that, Daniels Park is a magnificent place to see a brilliant sunrise coming over the mountains or a glimpse of wildlife in its natural habitat. Whatever you decide to do, you will be amazed by this unequivocally stunning state park. Don't forget to bring snacks and a water bottle when you come!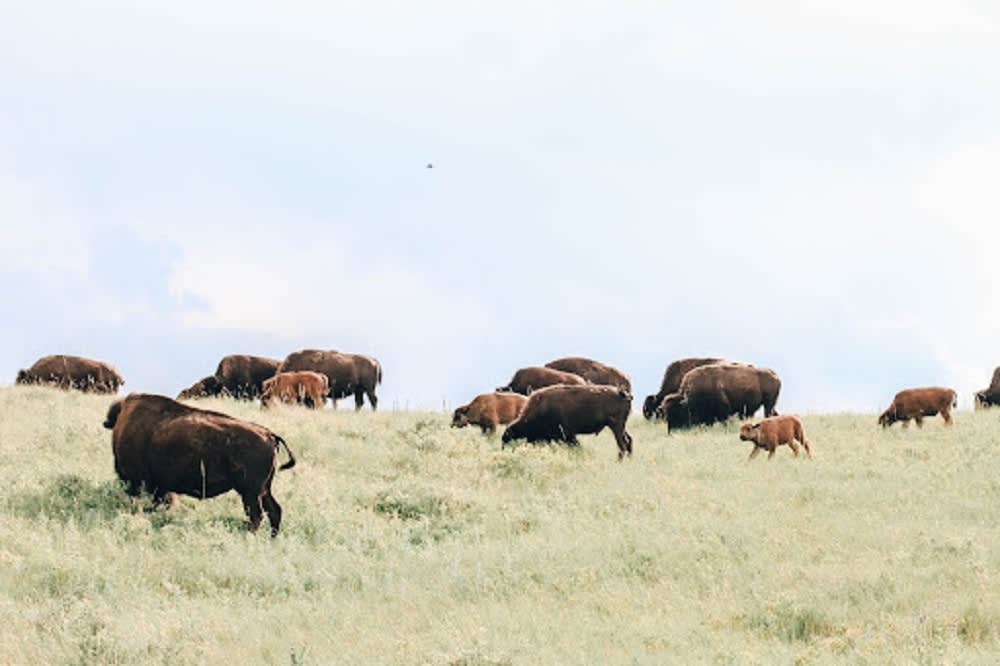 Are you interested in learning more about Highlands Ranch real estate? Contact Luxe Living Real Estate today to find out more about how you can call this community home.