With 58 mountain peaks that soar over 14,000 feet, Colorado has the most 14ers (mountain peaks exceeding 14,000 feet), making it the best area for a challenging climb. From easy paths up the mountains to difficult climbs across rocky terrain, there are several options for those searching around Denver. Here are the top six mountains to look out for when you're done searching for Highlands Ranch real estate and are ready to get climbing.
Grays & Torreys Peak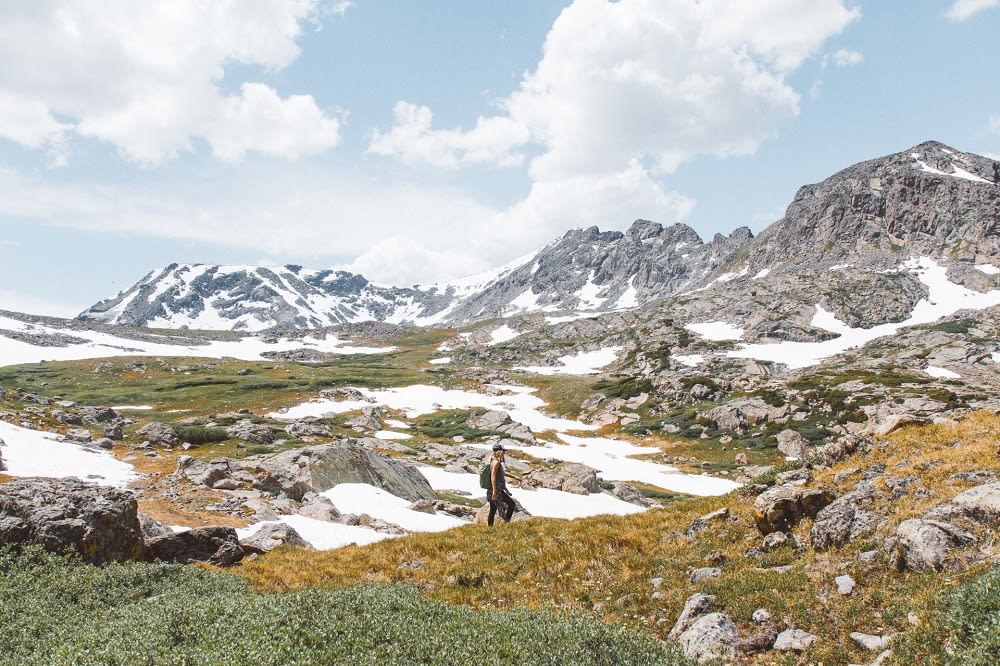 Situated on the Continental Divide, the duo peaks Grays and Torreys are often hiked within the same day, given their proximity to each other. These peaks are also some of the most popular around Denver, with trails regularly visited on the weekends. Grays is the tallest of the two peaks, summiting at 14,270 feet. However, Torreys isn't far behind, at 14,267 feet. Both peaks provide great views of spruce and fir trees, as well as marmots, pika, and mountain goats.

Most hikers begin their journey at Stevens Gulch, taking Grays Peak Trail. Although the road to the trail can be difficult to drive across, the hike itself is generally on the easier side. Hikers can stop at Kelso Junction, 1.85 miles in, or keep walking to the Torreys Peak South Slope Junction, 2.8 miles in. If you plan on climbing both peaks in one day, continue up Grays Peak for another 3.75 miles, then travel clockwise towards Torreys.
Quandry Peak
For a more strenuous hike, Quandry Peak at Hoosier Pass is another 14er near Castle Rock luxury homes. This 14er is the only one located in the Tenmile Range and reaches 14,265 feet. Hikers experience an elevation gain of almost 3,500 feet, most of which are gained in two sections under a mile long each. However, the rest of the trail is mild in comparison.

The peak's summit provides excellent views of other 14ers nearby, including Mount Bross, Mount Lincoln, and Mount Cameron. This climb remains easy to access throughout the year and, as such, is another popular spot to visit near Denver. Along the rocky trail, visitors may also see wildlife like mountain goats, as well as other natural features like alpine lakes.
Pikes Peak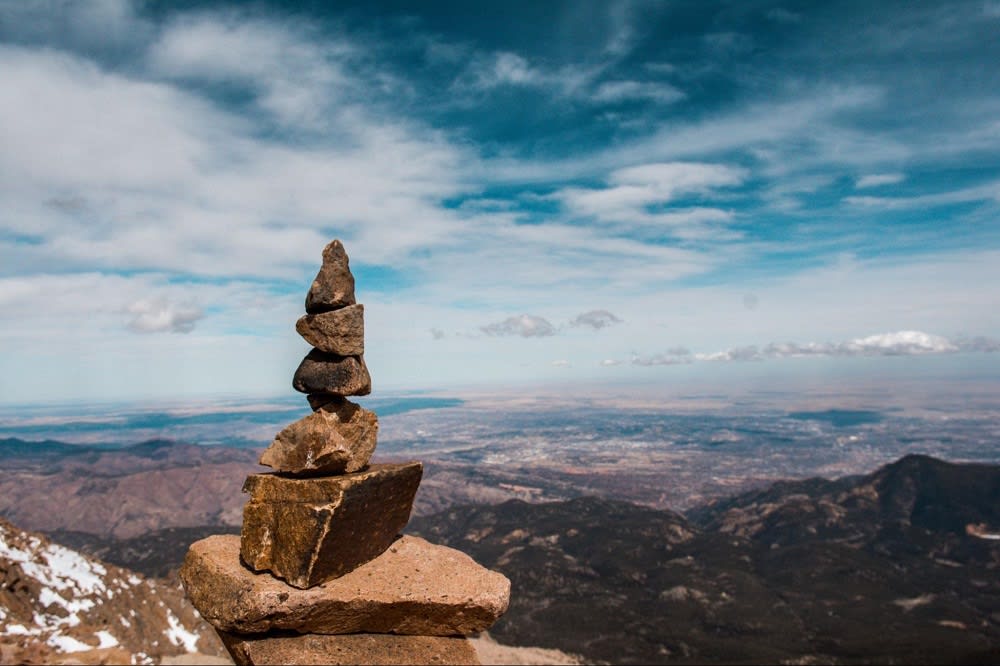 Pikes Peak is another extremely popular 14er mountain, attracting tourists and avid hikers across the country. This is one of the more challenging mountains to hike, with serious elevation gain and a long round trip. The trail most popular with hikers is the Barr Trail, which travels 13 miles one way and gains 7,400 feet of elevation from Manitou Springs to the summit. Hikers should plan for a full day surrounded by the mountain's natural rock formations and forest.

Another trail hikers can take to travel up the mountain is Crags Trail, which provides an easier alternate route to the peak. The round trip is 13.6 miles long and is usually less crowded than the Barr Trail. Although sections of this hike can be rigorous, the adventure of hiking up the large boulder field to the 14,115-foot summit, as well as great views of the Continental Divide, make it well worth the effort.
Mount Evans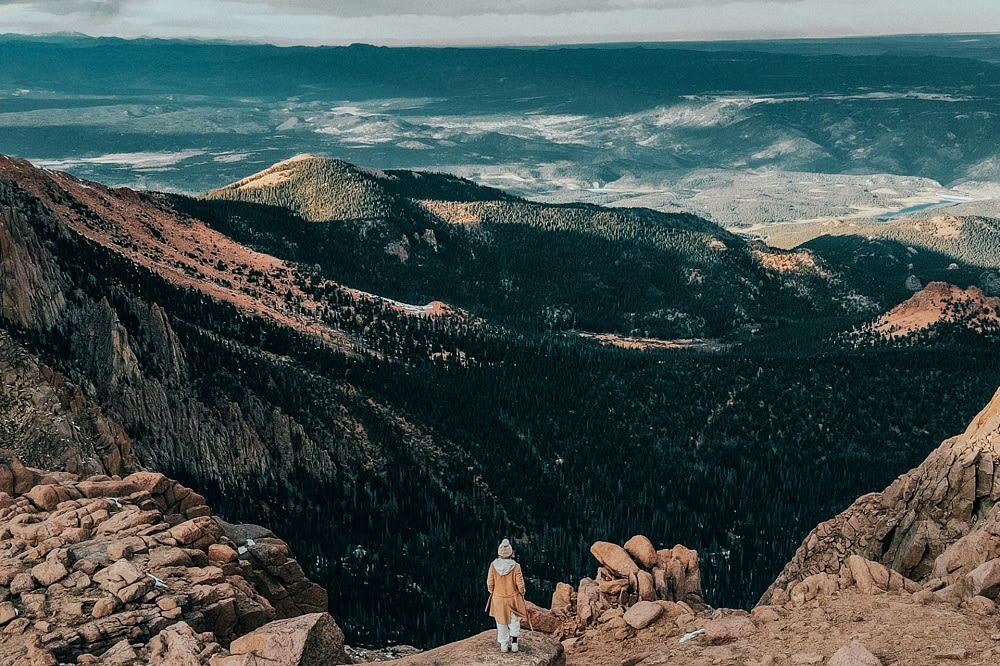 The closest 14er to Denver, Mount Evans is another strenuous option for those searching for an active day. A round trip is 17.2 miles, with an elevation gain of 5,520 feet to reach the 14.264-foot summit. Hikers can begin their trek at the Echo Lake Trailhead, which rests at 10,690 feet. This trail is well-traveled, with stunning views of the surrounding area and natural landmarks like Summit Lake at about 13,000 feet.

Five miles into the hike, visitors will enter the tree line, while the summit is clearly visible within three miles of reaching it. Visitors can also drive up the Mount Evans Scenic Byway all the way up the mountain, making it very accessible to everybody. However, this road is closed in winter due to dangerous weather conditions. It's also common to see bighorn sheep and mountain goats along the path.
Decalibron Loop
The Decalibron Loop consists of four different 14ers all located along the same ridgeline. The four mountains are Mt Democrat, Mt Cameron, Mt Lincoln, and Mt Bross. However, Mt Bross is located on private property, so it may not be available at certain times of the year. Most hikers start at the Kite Lake Trailhead and walk along the 7.25-mile loop. Elevation gain is 3,700 as hikers travel first along the lake's shoreline towards the Democrat-Cameron saddle.

Along the trail, hikers can admire the historic mining structures, which give way to more rugged switchbacks leading to views of the basin below. Traveling up and down Mount Democrat, Mount Cameron, and Mount Lincoln offer more mining ruins, rocky terrain, and great views. When Mt Bross is available to climb, hikers can expect a steep and slippery trail.
Mount Princeton
Towering over the Arkansas River Valley is Mount Princeton, a moderately difficult hike near Castle Rock luxury homes. Hikers who don't have a high clearance vehicle should plan on a hike to the lower trailhead on Mount Princeton Road, although once there, the shorter 6.5-mile round trip hike is a manageable path, with 3,200 feet of elevation gain. The summit reaches 14,204 feet, from which hikers can admire the valley below.

The path along the slope is rocky, and visitors should keep an eye out for cairns marking the way. The path also requires visitors to pass many small gullies, which may be snowy depending on the time of year. Mount Princeton is popular for its hot springs, some of the best in the state.
Ready to hike these 14ers?
When looking for someplace to hike, try out one of the options above. From popular spots like Pike's Peak and scenic paths along mountains like Mount Evans, there's a 14er for anybody looking for a challenge. If you're ready to live a little closer to these great climbs near Denver, contact local agent
Brian Grimm
to guide you through the process.