According to the U.S. Census Bureau, Americans can expect to move to a new property at least
nine times
in their life after the age of 18. That's a lot of opportunities to come to terms with what you consider essential in a home and what's not such a high priority.
Whether you're
purchasing a first home
or if you're no stranger to moving into new places, it can be stressful for anyone to make a significant buying decision without having the right set of "must-haves." Read on to learn about choosing the non-negotiables that suit you on your homebuying journey.
Know your budget and stick to it
Many home buyers consider their budget to be the top non-negotiable before making any purchasing decision. It may seem simple enough to prioritize your checkbook, but the line between what you're willing to pay and what's above your comfort level often blurs the longer you're searching the market.


The key to maintaining a strong position on your budget is to stick to it, although that can be easier said than done. It might seem counterintuitive that you and your family would waver from your budget's hard-line at the outset. Still, many buyers eventually make compromises and raise their budget if their "dream house" happens to come along.


Staying fiscally responsible throughout the buying process is essential, but you can make it easier by setting realistic goals for what you can afford from day one. Look over your living expenses to double-check your maximum monthly mortgage payments.
Consult with a local agent
to get more information on average prices in your neighborhood of choice.
Divide "must-haves" from "nice-to-haves"
As difficult as it may be to narrow down your non-negotiables to a realistic but satisfying size, it's also worthwhile to list your "must-haves" versus the "nice-to-haves" to narrow down your demands even further. You should distinguish between what's necessary and what you're willing to be flexible with, such as interior decoration, lighting, or other elements that are easy enough to fix yourself.


Non-negotiables, by definition, are the elements in a house that you're not willing to compromise on. They are highly personal and suited for you and your family's needs alone. Your list of non-negotiables might include:
Price of the property

Number of bedrooms

Driveway and yard space

School district

Floorplan, including bathroom and kitchen amenities

Type of garage or automobile storage

Location

Commute length
It's critical to be clear with your realtor and the seller that non-negotiables are deal-breakers. Other home components, like age, or appliances, may be important but aren't absolutely necessary for you and your tastes. Some of the "nice-to-haves" that might make your checklist include:
Upgraded bedrooms

Renovated kitchen

Landscaping and fences

Condition of countertops and appliances

Security system

Smart home technology
Pick a real estate team
It's entirely possible to come up with a definitive list of non-negotiables by yourself, but the help of a skilled real estate team can do wonders to simplify the homebuying journey. Whether you're looking at townhomes for sale in Littleton, CO, or stunning Castle Rock real estate, an experienced realtor can give you a hand when deciding between properties that contain similar non-negotiables.


First, you need a team you can trust and who has the expertise to
navigate the local market
and give insights that would be difficult to gather yourself. Next, look for a team aligned with your interests and life goals. Share your outlook for the future and what's most important for you and your family to find in a new home.
An agent can be beneficial if you're trying to find schooling for young children, have an interest in joining local organizations, or simply look for homes that may be off the beaten path or overlooked for some reason. These professionals can also connect you with other realty teams, attorneys, home inspectors, and mortgage lenders, giving you more access to homes that fit your non-negotiables list.
Ensure home inspections are complete
Depending on the market and location, sometimes
home inspections
aren't completed before selling a home. While this isn't always necessarily an issue, it's generally a "must" for new home buyers to ensure that a proper inspection is performed before purchase.
The home inspection process can take a few days to weeks, so make sure you give plenty of time to complete the inspection, or else you could risk having to pay costly repair fees in the future —a homebuyer's nightmare for sure.


Inspections should be non-negotiable if you plan to move to an area prone to acute environmental changes, like frequent electric storms, snow, earthquakes, or tornado activity. Ensuring the integrity of the property deserves to be high up on that non-negotiables list.
Calculate home size and floor plan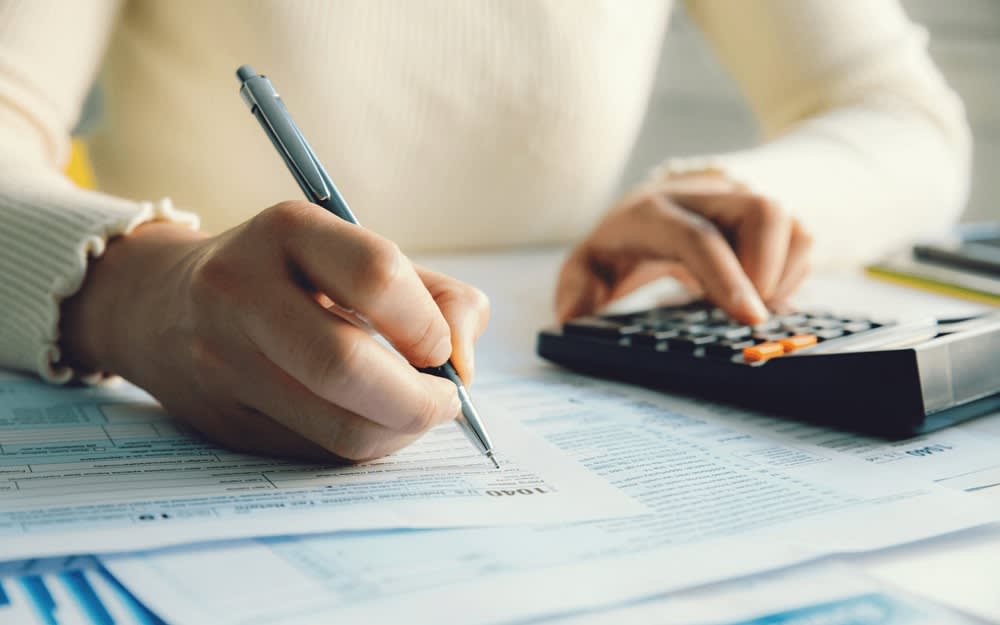 Photo courtesy of Savings.com
Compared to the number of appliances and type of lighting in a home, the square footage and floor plan are relatively set in stone. Of course, the floor plan is somewhat reconfigurable with the help of contractors and a lot of hard work. Still, unless you're willing to invest the days, weeks, or even years to modify a floor plan, make it clear to your agent that you're not ready to compromise on the general contours of the home. This means outlining the sizing of your ideal kitchen, bedrooms, and communal areas, especially if you're expecting the family to grow soon.
Keep schools in mind
Speaking of children, the school district is another aspect of the property that should be non-negotiable. Why? School districts don't frequently change their perimeters in most neighborhoods, so enrolling a student outside your chosen district can be difficult. Education should be a high priority regardless of where you live, so spending extra time ensuring that your children are getting the best one available is always worthwhile.


If your school district isn't crucial to you now, it's still a good idea to research your city and whether or not new schools will open soon, in case you're planning to have children later.
Make a list of necessary amenities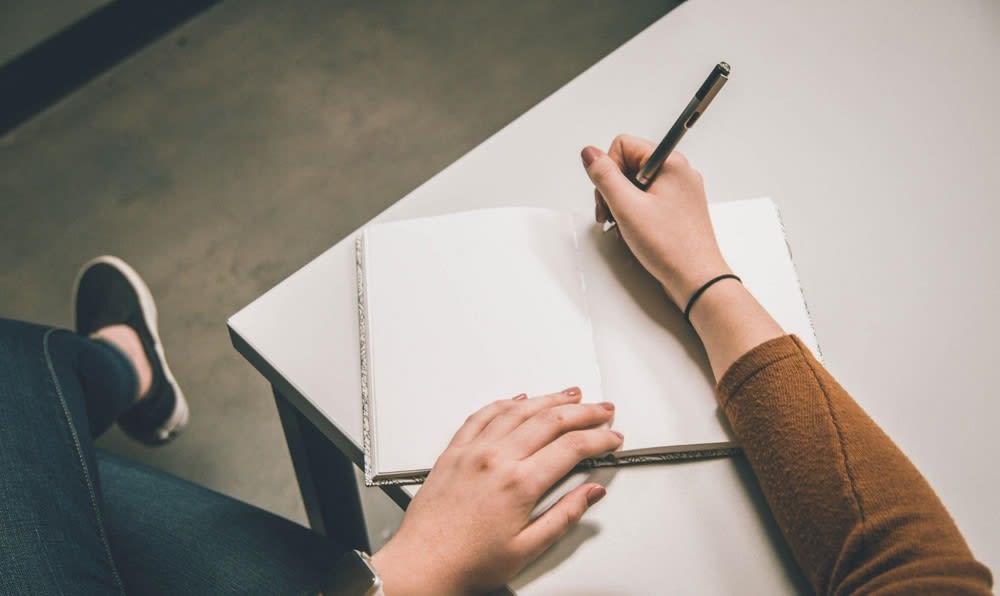 Photo courtesy of Thought Catalog
Many components of the home, like paint, windows, storage, and landscaping, are customizable or easy to change at your own pace after the purchase. However, there are just as many amenities that you might consider essential.


Some of the following elements of the house may not be non-negotiable for all individuals and families, but for some, they could very well make or break the sale, especially if you live with people with severe allergies or disabilities or those who need medical assistance:
Move-in ready

Sanitized with proper air filtration

Bedrooms with en suites

Railings, handrails, and safety equipment

Adequate lighting

Ramps and accessibility features

Fencing and privacy

Landscaping and pools
Don't be afraid to include as many non-negotiables as you need. Remember that the more demanding your requests are, the longer it could take to find your dream home.
Need more space?
Some people need more space in their garage, while others require a workspace indoors. Still, others need plenty of green space to install a garden or experiment with landscaping. Regardless of your personal preferences, it's a good idea to estimate the total square footage or acreage you'll need before purchasing. In the future, it could be challenging to redraw property lines or zone out a workshop or outbuilding, so adequate space should be a high priority.


Who knows what you and your family might do to expand your living space in the future? You might need to install a pool, widen a driveway, remove trees and foliage, or any number of things that require extra space. After all, when buying a home, you're also buying the land and space around it, so don't forget to consider the minimum amount of space you'll need ten to twenty years down the road.
Do you want to learn more about non-negotiables in the homebuying process and how to best prepare a list of "must-haves" before a sale? Contact the
Brian Grimm
real estate team today for more info! As a life-long resident of Colorado, Brian Grimm is a trusted Denver-area realtor with all the insider knowledge and experience to find you a home that checks all the boxes.